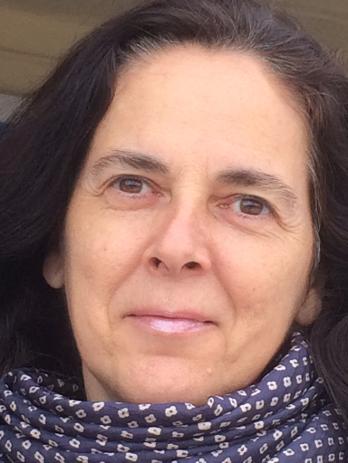 MY EXPERIENCE
I've been in the holistic field for more then fifteen years as a practitioner and for maybe 30 years as a user.
My first passion has been Biodanza, a mind-body-soul activity that uses movement and music to help people connect to their potentials and realize their best self. You will find a link to my Biodanza website below.
At a certain point I wanted to explore more into the possibilities of helping people to live a better life using delicate and sometimes also fun modalities. I read about EFT and I immediately realized it was exactly what I was looking for.
EFT is delicate, easy to practice also on your own, it works and it works fast. I like very much the fact that it is based on the science of neuroplasticity. This science shows how our brain continuously changes, and we can re-write the tracks left on it by past experiences. This means we can clear emotional, behavioral and often physical issues connected to one or more past events. EFT is the perfect tool to do that.
A brief story about me and EFT. My first session was an online one and the subject was confidence and feeling worthy. In my life there was something that was not working the way I wanted and my feeling was of total failure. After one hour of tapping I was already seeing my possibility of changing my approach towards that. I no longer think I failed before and I know I deserve the opportunity to try maybe with a different approach.
Another shifting experience was during the Tapping World Summit and this time the subject was Finances. I never earned much money. I always had jobs that give a medium or little income -or nothing, with years of volunteering- whereas my husband is the one bringing home the big money for the family. I was completely stuck in this limiting belief: I never earned much money and never will. That Tapping session on Finances was so liberating for me that I could see my working life in a totally different way.
Another aha-moment was last summer while going on vacation. On the plane I had a terrible ear ache -it happens every time the plain starts landing- but this time I had a tool, EFT, and I used it. After less than 3 minutes of Tapping the pain was completely gone!
So here I am, offering all of my experience to you to help you overcome possible obstacles and get the best out of your life.
I have many years of experience on how our body registers and is affected by all of our emotional, behavioral and relational issues. Let me bring my experience to you, we can share a delicate and sometimes also fun path together towards a better, healthier and more fulfilling life.
Paola
paolabolzan@hotmail.com
ps My Biodanza website is: