Fear of the future - Anxiety - Self-Doubt - There are No Solutions - Guilt - Shame - Overwhelmed - Loneliness - Overweight - Heartbroken...
Do you recognize yourself in this list? Contact me, I can help you.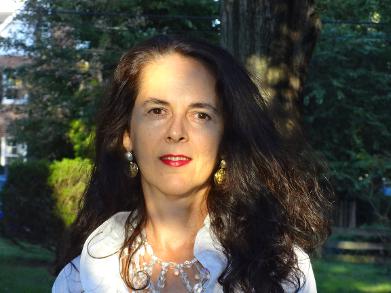 PAOLA BOLZAN
PERSONAL DEVELOPMENT FACILITATOR
Certified EFT Practitioner
From my clients:
"I am a beneficiary of Paola's mastery of EFT. Paola has the rare ability of going straight to what needs to be worked on in a deeply compassionate and caring way. Do not hesitate to schedule with her!"
Claudia Esteve
"Oh, that's wonderful! I feel free now. I can finally connect to my emotions." S.Z.
Endorsements for EFT
Bruce Lipton PhD, author of Biology of Belief: "EFT is a simple, powerful process that can profoundly change gene activity, health and behavior."
Candace Pert PhD, author of Molecules of Emotions: "EFT is the forefront of the new healing movement."
Dr. Deepak Chopra M.D., world leading expert in mind/body medicine: "EFT offers great healing benefits."
Jack Cainfield, author of Chicken Soup for the Soul: "I have been using EFT for years and have found it a pivotal tool in creating the life of my dreams."
Cheryl Richardson, Hay House author, speaker, TV and radio host: "EFT is destined to be the top healing tool for the 21st century."
Donna Eden, co-author of The Promise of Energy Psychology: "EFT is easy, effective, and produces amazing results. I think it should be taught in elementary school."
Great video with Dawson Church explaining how EFT works:
EFT - TAPPING
EFT Emotional Freedom Techniques - or Tapping - is a simple, gentle and practical technique that combines psychology and tapping on some points of the traditional Chinese energy meridians.
EFT is used by more than 1 million people like you around the world because it's fast, easy and reliable.
EFT is for YOU if YOU WANT TO:
- Release your anxiety, fears, uncertainties, feeling Less than, feeling worthless, inadequate, uncertain, incapable of making a decision or any type of doubt.
-Reduce or even completely eliminate body pain fast.
- Improve your work life.
I also offer EFT AND MOVEMENT, my UNIQUE style of combining EFT with specific MOVEMENTS stimulated by selected music to help you experience better results and very enjoyable sessions.
EFT and EFT&Movement sessions for
In person and on line via skype.
Sessions in English, French and Italian.
This is YOUR time!
Contact me now.
I have the answer for you.
paolabolzan@hotmail.com
Tel. 202-629 8303
Happy Tapping, Happy Life!
Paola Bolzan
Certified EFT Practitioner
paolabolzan@hotmail.com | 202-629 8303